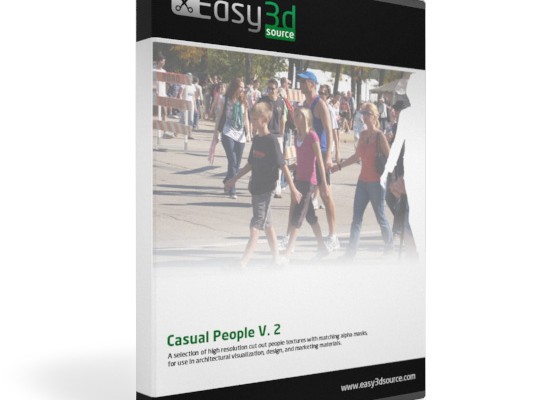 For more information, or to purchase this product, please visit the product information page in our shop, located HERE.

Easy3dsource focuses on architectural visualization, offering high resolution cut out people textures, and 3d models (coming soon).
You may also like...
Shop Easy3dSource

About Easy3dSource

Easy3dsource offers high quality Cut Out People Textures for architectural visualization professionals. Our blog aggregates industry-related news, free downloads, and tutorials.

Tags
Copyright © 2013 Easy3dsource.